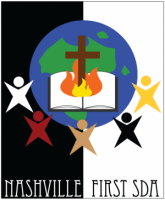 The Sabbath School Department is the historic beginning of worship on the Sabbath. It is the department that combines the following entities into the worship experience of all who attend: Bible Study, Fellowship, and focus on the community and the global mission.
The Sabbath School is comprised of age and interest appropriate Bible Study units. The fellowship program begins with music and prayer, which is then followed by the study of topical themes such as Relationships and Prophets of the Bible.
Throughout the quarter, programs incorporate global mission needs with focus on faraway places like Croatia, exotic missions in Africa, Australia and Inter-America.
The Sabbath School is open to everyone from infancy through the centennial years. We invite you to experience Bible Study and contribute to the very fabric of the church in the worship of God.
The Study Units are as follows:
| | | |
| --- | --- | --- |
| Unit | Age | Meeting Location |
| Beginner/Cradle Roll | 0-4 |   |
| Kindergarten | 4-7 |   |
| Primary | 7-10 |   |
| Juniors & Earliteens | 11-14 | Upstairs Left |
| Youth | 15-18 | Young Adult Classroom |
| Chris Tucker / André Wilson | Adult | Sanctuary |
| Christon Arthur | Adult | Fellowship Hall |
| Daniel Aluoch (Swahili/English Class) | Adult | Upstairs Right |
| New Believers (Dexter Shurney & Paul Agyemang) | Adult | Library |
Join us for challenging and informative study of the Bible, while sharing information and services to our communities through global outreach.
There are some resources online for those who are interested in reading the Adult Sabbath School Bible Study Guide at www.ssnet.org. Also, we have the Guide at www.guidemagazine.org, a magazine targeting the Juniors and Earliteens. We also have the Insight magazine at www.insightmagazine.org targeting Earliteens and Cornerstone.