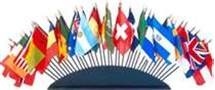 WELCOME TO
NASHVILLE FIRST SEVENTH-DAY ADVENTIST CHURCH!
We're glad you've found our home on the Internet!
We are an active "body" with many opportunities for members to share their talents as part of one of the ministries of the church or to find fellowship at one of our socials. Check out the calendar to find out what we've got planned for this weekend or in the near future.
From here you may link to new articles about family or health in Family First and Staying Young. The Daily Devotional will offer messages to inspire and encourage you throughout your day, every day.
We invite you to visit us in person. Our Sabbath (Saturday) service starts at 10:00 a.m. with Sabbath School classes for adults and children from birth and up. The worship service starts at 10:50 a.m. We'd love to meet you!