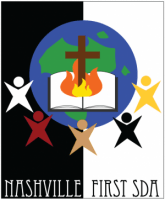 This Personal Ministries Department's primary focus is evangelism. Its goal is to help prepare men and women for the kingdom of glory. The Personal Ministries Department works closely with the other departments to assist in their evangelistic efforts. Some of the activities of Personal Ministries include: (1) free personal Bible studies; (2) group Bible studies, such as the Voice of Prophecy Bible Courses and Revelation Seminars; (3) tract distribution, and other evangelistic programs.
Online Resources
Free Bible Studies - Discover the Bible

Have you ever wondered:
Where is God when people are suffering and dying?
When a person dies, what then?
What is the secret of a happy life?
Is there hope for our chaotic world?
Discover the answers to these and hundreds of other questions that affect your life and happiness from a source you can trust - the Bible - in 26 beautifully illustrated DISCOVER Bible Guides. Sign up today!
Getting the Message
Would you like to join the millions of readers who have read and been inspired by Message Magazine? MESSAGE is the oldest and most widely circulated religious journal addressing ethnic issues in the country. Sign up for a FREE subscription today! Just click on the picture at the right, complete the form, and your FREE subscription of Message Magazine will be on its way.