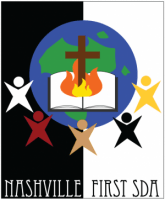 The Nashville First Church Prison Ministries program is and has been a very active and visible part of the lives of men behind prison walls in Nashville area prisons for over twenty-nine years. As personal participants, we visit men per their request and by referral from other men we regularly visit or the prison chaplain. As prisoners develop a personal relationship with God, their lives dramatically change for the better which in turn changes the dynamics of many of their attitudes and personal goals. We hear quite often from the staff within the prison walls of how the men at Riverbend Maximum Security Prison have benefited mightily from the dedicated efforts of Nashville First Church to spread the gospel to men of all races and nationalities behind the walls.
There are several inmate members of our churches in this area and there are many inside the prison who have yet to hear the Good News. The needs are great inside the prison walls and prayers are constantly needed as well as personal items. In addition, if you feel it in your heart to help by ministering to the men and women who are incarcerated, please call 615-297-1343 or email
Nashville First SDA Church
. The most successful cases are when men minister to male inmates and women minister to female inmates.
Every year, the church and community members participate by donating items and funds to the Christmas packages that are given to each inmate at the Riverbend Maximum Security Prison. What a bright light shines in the eyes of men who in many cases have very little hope when they are given a special package during the holidays!
Nashville First Church has deep roots in the Nashville area prisons and many men have since gained their freedom from both prison within the walls and prisons within their souls from the simple efforts of many who love and care for them in Jesus Christ!