Bible Study Helps and Lessons
Are you looking for answers to life's questions? Do you want to know what the Bible says about a certain subject or issue?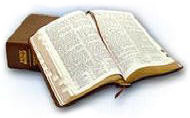 Here are some resources that will help in your life journey.
These lessons will help change your life.



ONLINE BIBLE LESSONS 

-The best systematic Bible study guides available online.

 
HopeTalk  

This excellent site includes links to online Bible study courses about a variety of topics, as well as links to sites with Biblical answers to many questions. Lessons available in many languages around the world.
Bible Topics -Bibleinfo.com features brief Bible topics, in-depth Bible studies, and the ability to interact with a Bible specialist.
Faith for Today - 

Faith For Today is a Seventh-day Adventist media ministry committed to leading skeptical individuals to a timely, meaningful and eternal relationship with Christ. The primary tools the ministry uses are television and internet programming.  

A wide variety of media will be used as tools to inspire faith in those that have none, restore faith in those that have lost it and to build faith in those seeking to grow in it

.
Breath of Life    TV- Breath of Life Ministries seeks to help individuals discover the truth of God's life-enabling concern for their well being. The mission of Breath of Life Ministries is to present the everlasting gospel of Jesus Christ to all people groups from a contemporary, urban perspective.