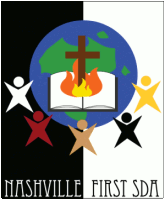 Greater Nashville Community Service Center
Seventh-day Adventists have long been known to be a people of hope..of reaching out into our communities to those in need. We have a group of individuals that dedicate their time to storing and distributing food and clothing items to those in need. During the holidays...baskets of goodies are made up with a lot of love and given to families that need a little "boost" over the holiday period
More...
Disaster Relief
If a disaster occurs in the area in and around our church, we have a trained individual in the Disaster Relief arena. We have a program in place where a dispatching system will alert all personnel to assist in whatever disaster occurs. In addition, the Seventh-day Adventist denomination operates a worldwide disaster relief organization called ADRA (Adventist Development and Relief Agency). ADRA has a presence in more than 120 countries (compare that to the American Red Cross International which has a presence in only 55 countries). In 1998, ADRA funded more than 2,400 projects which directly touched the lives of more than 18 million men, women and children. That same year, ADRA International's worldwide network included almost 4,000 employees. More...
Discover Bible School
We have a very active Discover Bible School at Nashville First. If you are interested in receiving Bible Studies, simply send us your name and address, and we'll have a wonderful set of 26 studies sent to you that you can complete at your leisure in the privacy of your own home. And in this day and age of unwelcomed, unsolicited home visits, let us reassure you that no one will make any unannounced visits to you, unless you request such in your endevor to find truth in the Holy Word of God. More...

Nursing Home Ministry

Health Ministry